51.2 Miles
June 05, 2008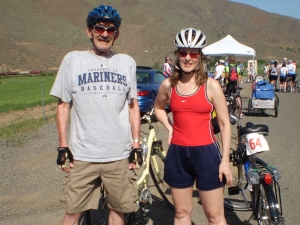 We've really been hitting the road lately, and our mileage shows it! Over the past few weeks, we've both tackled fun road races and rides – but oddly enough for us, our endeavors were done separately for a change! (See, we aren't really joined at the hip.)


Frances started the solo-adventure trek when she joined her Dad for a 35-mile bike ride through the Yakima Canyon. The ride, which took place the weekend we moved into our new home, was part of the Yakima Crime Stoppers awareness campaign where they closed a section of the canyon to traffic in an event called "Your Canyon for the Day."

The ride started and ended near the Rosa Damn, with a turn-around near Ellensburg, Wash., at Thrall Road. It was a lovely day with clear, blue skies and lots of sun. So much sun in fact, that Frances' neglect in re-applying her sunscreen at the turn-around point gave her a pretty severe burn on her arms and legs.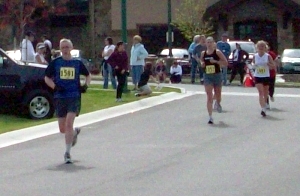 A week later, we traveled to Coeur d'Alene, Idaho, for Paul's solo-adventure – a half-marathon race on Memorial Day Weekend. After several weeks of training specifically for the race Paul was ready for the run and was pretty excited about the 13.1 mile excursion.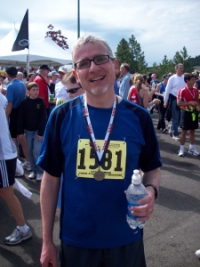 Paul finished the race strong and made such good time that Frances was totally un-prepared when he rounded the corner into the finishing chute. His better than anticipated time means that we don't have the photos we hoped for, but it means that he certainly earned his finishers medal!

We're looking forward to the summer and the ever-growing list of races we'll be participating in. Next up: the Runner Stumbles in Cle Elum. Unless we find a fun race before then!

Oh, in case you were counting, the other 3.1 miles went to Frances who ran a quick (yes, quick!) 5K while Paul ran his half-marathon.